At a Republican retreat earlier this month, House Speaker Kevin McCarthy grew frustrated with repeated questions -- not about policy or the party but about one of the investigations into former President Donald Trump.
Interested in
Republican Primary?
Add Republican Primary as an interest to stay up to date on the latest Republican Primary news, video, and analysis from ABC News.
"We're not talking about this in our conference; you're asking about it," McCarthy insisted after reporters pressed for answers to Manhattan District Attorney Alvin Bragg's probe.
When asked if Trump is still the Republican leader, McCarthy fired back: "In the press room, for all of you, he is."
It was a preview of what's to come for members of the GOP now that Trump has been indicted, a historic development that party strategists and pollsters say could also wreak a particularly distracting kind of havoc in down-ballot races heading into the next federal elections.
While Republicans maintain they hope charges against Trump -- who denies all wrongdoing in the investigations he faces -- will not cast too deep or dark a shadow over other politicians, they are warning of primary and general election consequences should candidates not thread the metaphorical needle on what would be an unprecedented issue.
"Any Republican who's not prepared to answer a question about the indictment, if it should come, and not prepared to pivot away from questions about Trump and back to the economy, crime and [President Joe] Biden's shortcomings is going to have a really hard time," said one GOP strategist who has worked on Senate campaigns, who requested not to be quoted by name to speak candidly.
Although the indictment is currently under seal and the exact charges not known, Trump was being investigated in New York City over $130,000 paid to adult film actress Stormy Daniels during his 2016 campaign, to prevent her from going public with an affair claim he denies. That case is one of a lengthy list of legal woes as Trump wages a third presidential campaign.
But while the former president has so far defied political gravity amid intense legal scrutiny, House, Senate and state candidates will likely be inundated with questions about his future and his indictment -- all while trying to get their own messaging to voters.
Seven Republican strategists and pollsters said a practiced and effective pivot away from the expected flood of inquiries could help inoculate candidates from getting bogged down in an issue that doesn't directly have an impact their campaigns, with some proposing tying charges to concerns over violent crime and "cancel culture," issues that have animated the GOP base.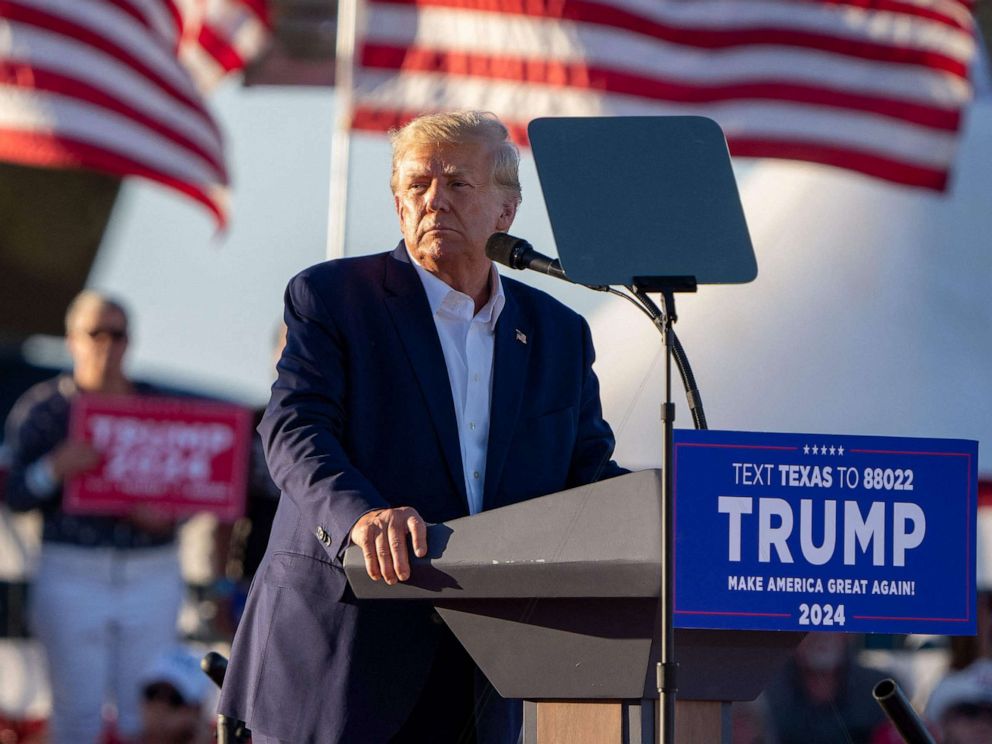 GOP strategist Scott Jennings predicted that "this case is going to be like a totem for Republicans for months. When they're giving speeches, it's gonna be, 'The Democrats and their elected prosecutors are doing nothing about violent crime. They spend all their time sifting through Donald Trump's sex paperwork instead of putting violent criminals behind bars.'"
"If you said that at Lincoln Day Dinner right now, you'd get a standing ovation," Jennings said, referring to annual Republican Party events across the country.
That canned answer could also help candidates not get crosswise with GOP voters while avoiding endorsing Trump's behavior. He has said the money was sent to Daniels to prevent her from publicizing her claim they had a sexual encounter in 2006, which he says is false.
"You will have candidates saying Trump is getting a raw deal. That's different than releasing lengthy statements and doing interviews, basically becoming his surrogates," the strategist with experience on Senate campaigns said. "I think that you'll have a bunch of Republican candidates basically say, 'I'd refer you to his team for the details. It seems like a raw deal to me. Let's talk about my message.'"
Alternatively, avoiding the issue altogether or altering one's message for different audiences may be nonviable given the extent to which an indictment would be covered in the press, forcing candidates to address the issue or stay silent in front of TV cameras and reporters.
"You're gonna get asked about it. You need to decide what your position is on it. And you need to articulate it and stick to it," said another strategist currently working on down-ballot races//where?. "If you waffle on it, you're not going to pick up any votes on the other side and you're gonna frustrate your voters."
But getting mired in the details of Trump's conduct Daniels -- if the indictment involves that -- could also alienate swing voters.
"Can Republicans focus in on an agenda and a message that not only works with the base but also can appeal to swing independent voters in the five or six key swing states? Or are they going to get dragged down into another chaotic Trump presidential run?" GOP pollster Robert Blizzard said. "And that I think is probably the biggest challenge going forward."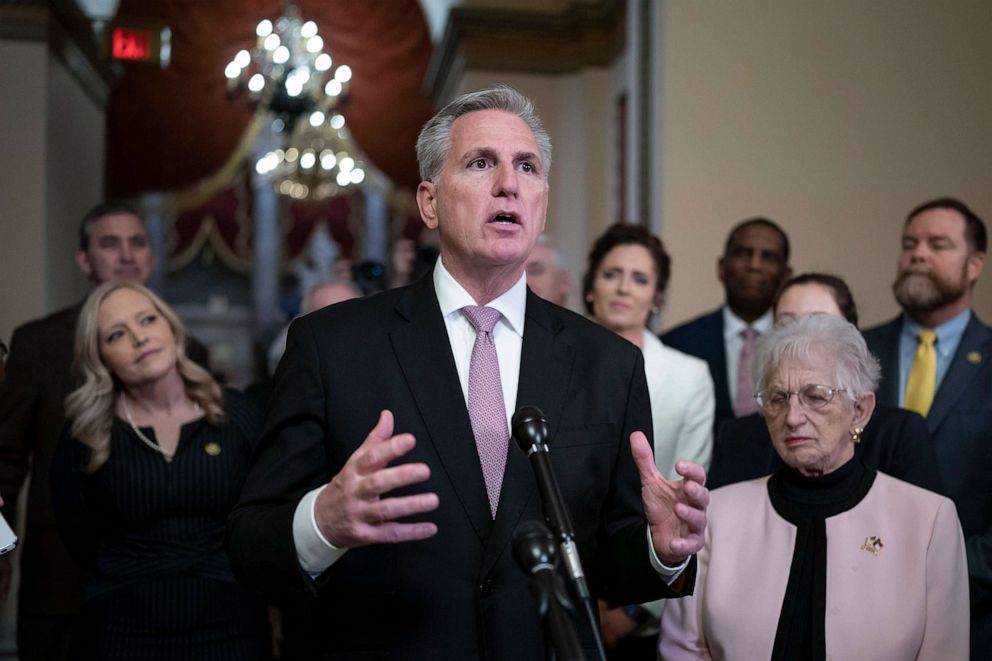 Beyond the Manhattan district attorney's work, Trump is facing probes into his efforts to overturn his 2020 loss in Georgia, into his handling of classified documents after leaving the White House and into his business practices, all of which operatives suggested could be more politically damaging than the Stormy Daniels case, which relies on facts that have been known for about seven years.
"If he's the nominee next year at this time, and the nominee despite three or four criminal indictments hanging over his head, absolutely that puts the entire map in jeopardy," said the strategist who worked on Senate campaigns.
Still, the party operatives cautioned, it was complicated to predict a successful playbook given that certain infamous episodes, like the Jan. 6 riot, stuck to Trump while others, like the "Access Hollywood" tape, fell away.
As one source admitted: "Maybe for me being a consultant … I'm hoping this kind of stuff goes away more than it actually does."