The Sundance Film Festival closed its latest chapter on a thrilling high.
Not only for the discovery of fresh filmmaking talent, but also for a return to in-person screenings after two years of COVID-19 lockdown.
As ticket holders trekked through the snows of Park City -- the Utah mecca for film enthusiasts founded in 1981 by Sundance kid Robert Redford -- the atmosphere was alive with expectation. Some went in search of the shiny new crowd-pleasing thing that might go on to follow "CODA" and win a Best Picture Oscar.
For others, myself included, the hope is to find and celebrate indie films built on originality and rule-busting experimentation.
Perfection isn't the goal, artistic striving is. Encouragingly, the 2023 roster was dominated by women writers and directors, many shepherding tales about men behaving badly.
Here are my Top 10.
"A Thousand and One"
The Grand Jury prize for drama went to this powerhouse feature debut from writer-director A.V. Rockwell. You can tell from the very first scene that she's a talent to watch. Set in an increasingly gentrified Harlem in the 1990s, the film pins its hardscrabble hopes on Inez (R&B standout Teyana Taylor in a best-of-fest performance), an ex-con who kidnaps her son from foster care, changes her name, lands a job and fights an uphill battle against being marginalized and quickly forgotten. "I'll go to war for you," she tells the boy in a film that leaves you gutted.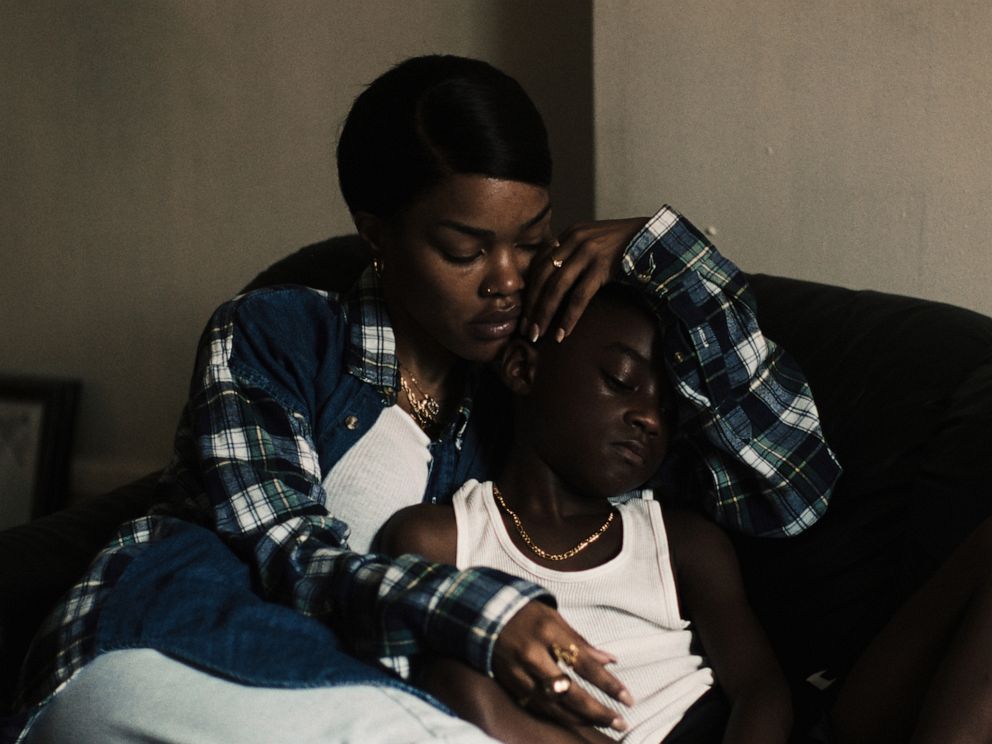 "Cat Person"
Until the film falls apart with a violent, tacked-on ending, this screen adaptation of the 2017 Kristen Roupenian literary provocation that became the most-read short story ever in The New Yorker tackles the dating scene in ways both hilarious and harrowing. Directed by Susanna Fogel from a script by Michelle Ashford, the film stars Emilia Jones of "CODA" as a college student who gets creeped out during a night out with a thirtyish dude, played by Nicholas Braun (Cousin Greg on "Succession"). Both actors are brilliant at suggesting the chaos that erupts from differences in age, class and sexual experience.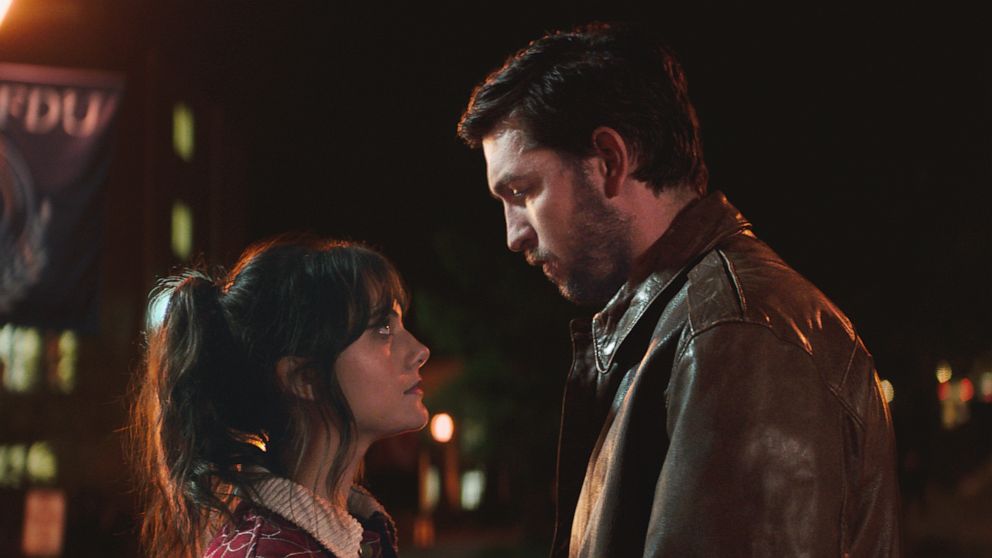 "Eileen"
"You're one of those people who just take up space," an alcoholic widower cop (Shea Whigham) cruelly tells his dowdy daughter Eileen (a terrific Thomasin McKenzie). Eileen eventually proves him wrong in this psychological thriller laced with Hitchcock menace and forbidden desire. The change comes when a dynamite Anne Hathaway shows up in blonde femme fatale mode as a psychologist at the boys prison where Eileen works. Director William Oldroyd finds the feminist core of the novel by Ottessa Moshfegh as women take on abusive men. It all comes to a head in a shocker ending that will leave you reeling -- and thinking.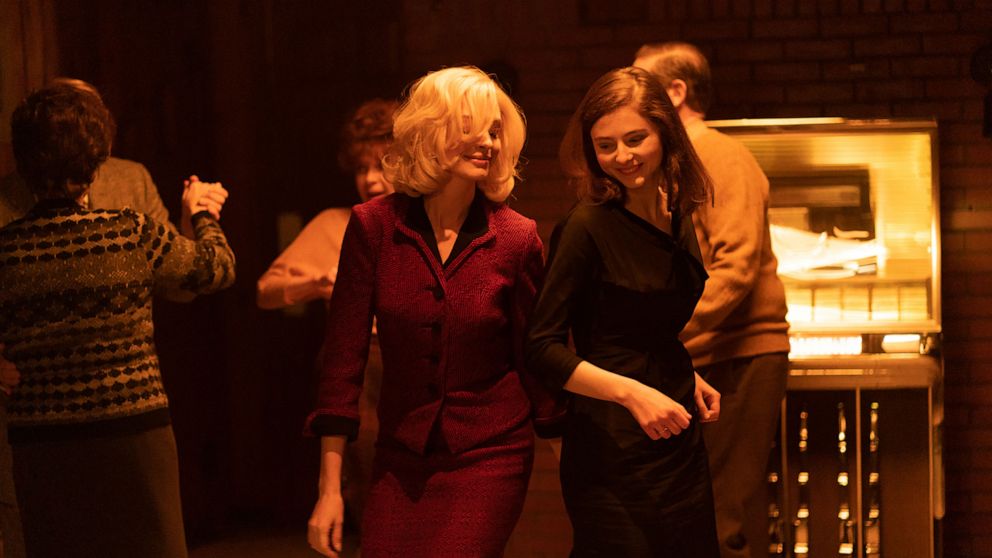 "Fair Play"
In this drama set in the world of high finance, first-time filmmaker Chloe Domont zeroes in on the sexual dynamics at play when a young hedge funder ("Bridgerton" breakout Phoebe Dynevor) gets the job her fiance (Alden Ehrenreich) was after. In this erotic #MeToo thriller, Dynevor is dynamite as a woman facing the fallout of a fragile male ego in vengeful crisis. Talk about setting off sparks!
"Flora and Son"
Women and men are at each throats in so many Sundance movies this year that the easy charm of this Irish musical romance is just the ticket. Maybe that's why there was such a hot bidding war for the rights to this irresistible charmer. Eve Hewson ("Bad Sisters"), who stars as the bawdy divorced mum of a troubled 14-year-old (Orén Kinlan), tries to give him guitar lessons. He refuses. So she takes them herself over Zoom with a failed musician (Joseph Gordon-Levitt). Music is the catalyst for bonding. And knockout Hewson, the daughter of U2 frontman Bono, has music in her DNA. So does writer-director John Carney, who gave us the Sundance gifts of "Once" and "Sing Street." He's done it again.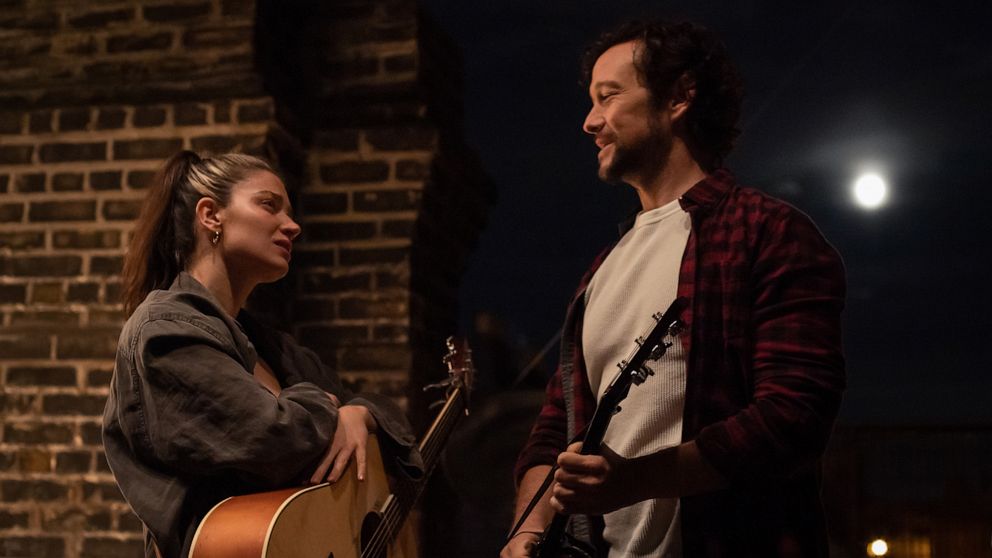 "Magazine Dreams"
Jonathan Majors, whose 2019 "The Last Black Man in San Francisco" premiered at Sundance, returns in glory to deliver an astounding, transformational tour de force as a bodybuilder who glistens like a god under the spotlight but can't find the words to even speak to the cashier (Haley Bennett) at his local supermarket. Anger and self-loathing simmer inside of him often erupting in rage as Majors and writer-director Elijah Bynum take us so far into inside this conflicted muscle man that we can feel his nerve endings.
"Past Lives"
My personal favorite among this year's Sundance contenders didn't win any prizes. They'll come later, so start spreading the news about this dazzling debut feature from playwright Celine Song. In a film that takes place over three distinct time periods, the sublime Greta Lee stars as a South Korean émigré to New York trying to reconcile two loves -- one from her past (Teo Yoo), the other from her present (John Magaro) -- into a path for the future. Delicate business is being transacted here and the hypnotic result will haunt you for a long time.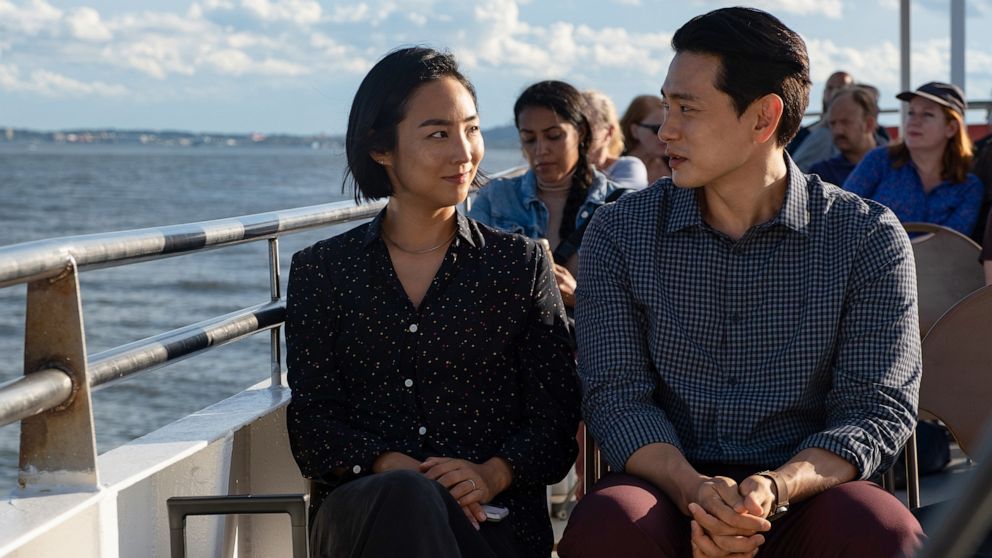 "The Persian Version"
The much-coveted Sundance audience award, which often translates into box office and Oscar heat (think "Whiplash"), went to Iranian American director Maryam Keshavarz for the feelgood movie of the fest. This rowdy tale about a mother (Niousha Noor) in a culture war with her queer daughter (Layla Mohammadi) zips from the New York present to a past in Iran, while the continuing battle for women's rights cuts through the laughs to deepen the context.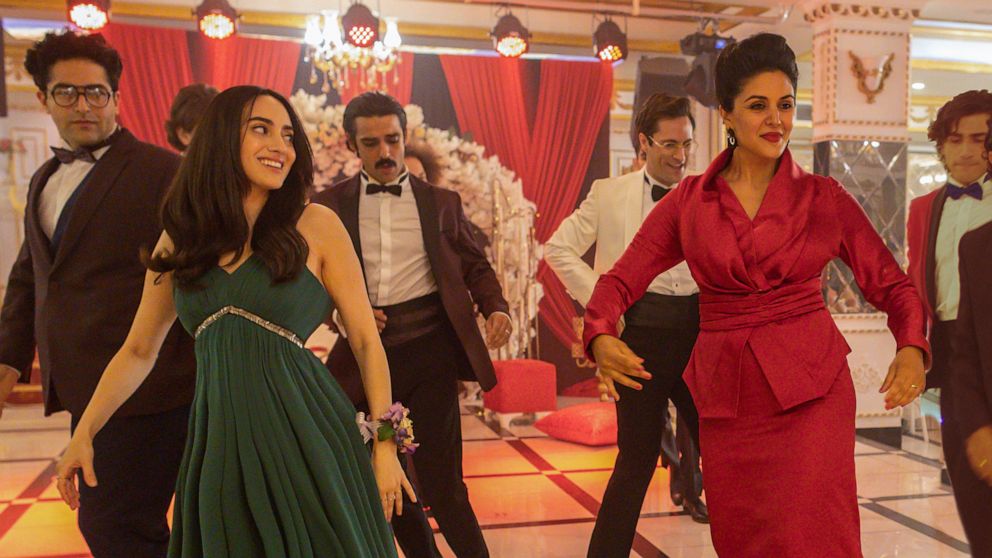 "Theater Camp"
This largely improvised comedy about musical-theater kids trying to realize their star potential at a rundown summer camp organized by career-frustrated grown-ups played by co-director Molly Gordon and "Dear Evan Hansen" Tony winner Ben Platt took the Sundance prize for ensemble acting. No arguments here. Sundance itself revolves around young talents risking everything for their one big chance. Even when it flies off the rails, this one is hard to resist.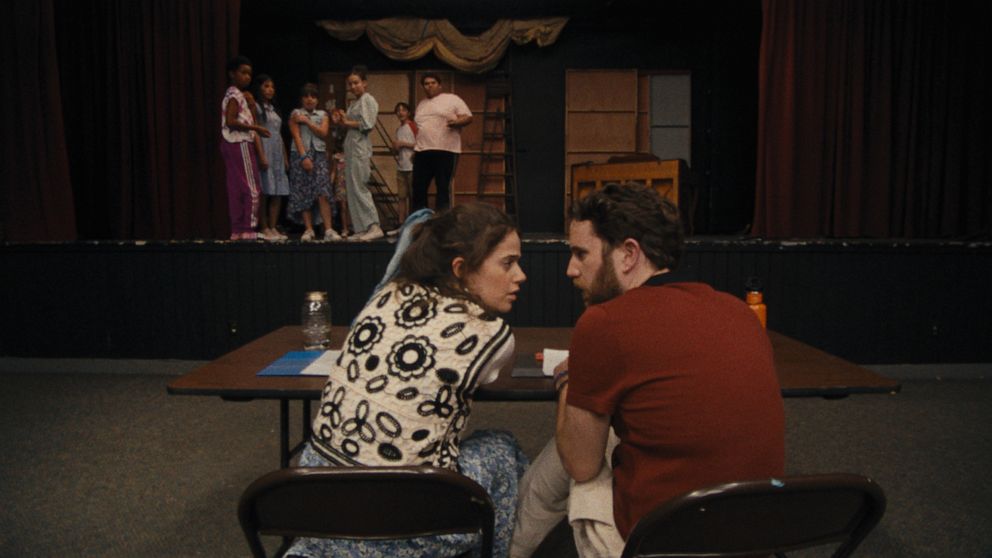 "You Hurt My Feelings"
Writer-director Nicole Holofcener is a Sundance regular and her bracing take on New York neurotics trying not to turn into Larry David is in peak form here. Julia Louis-Dreyfus stars as a published author who worries that her second book won't match her first. When she overhears her therapist husband (Tobias Menzies) telling a friend that he hates her book (he told her he loved it), her confidence crumbles along with her marriage. Maybe. Out of that seismic relationship shift, Holofcener builds a comedy that makes you laugh till it hurts. Chalk up another Sundance 2023 movie that belongs on your must-see list.